WIMBLEDON — Martina Navratilova is at Wimbledon for a 45th consecutive year, a telling comment on the magnetic power of this place, this tournament. It's as much of a permanent home as the pioneering 61-year-old former champion has found after living in, among other places, her native Czechoslovakia, New York, Dallas, Charlottesville, Va., Aspen, Los Angeles and Miami.
An insatiable competitor, Navratilova still laces them up when she's here. She plays in the Ladies Invitational Doubles with partner Cara Black ("We're defending champions," she proudly told ESPN.com the other day) when she's not in the commentary booth for the Tennis Channel or the UK's BBC.
This may seem a particularly meaningful year for Navratilova here in SW19, because it's the 40th anniversary of her first win here. But Navratilova isn't wallowing in nostalgia.
"Actually, it isn't so sentimental for me," said Navratilova, who went on to win eight more Wimbledon titles. "I'm not much into anniversaries. I've really thought about it mostly because of you [media] guys. Maybe it's my continuity here. I'm holding my own, working, playing. They're still hitting more at my [doubles] partner than me."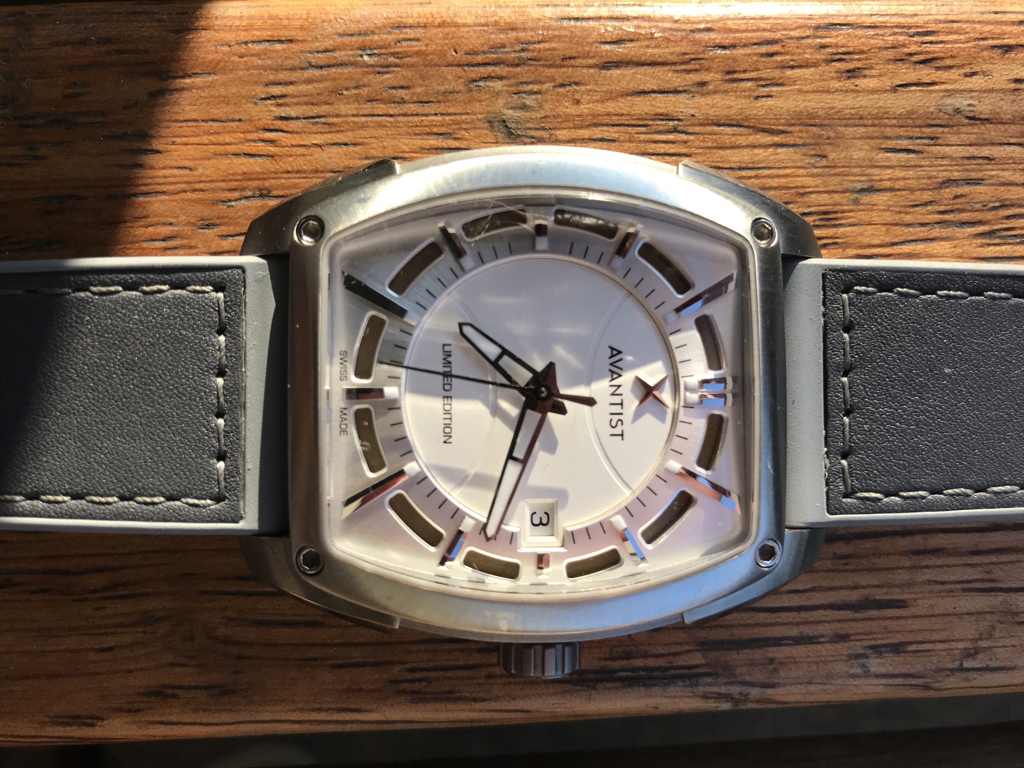 Martina Navratilova won her first Wimbledon title 40 years ago today, Each of the 30 commemorative timepieces created by bespoke watchmaker Avantist (price: $10,500) has a visible loop of the string from the Bancroft racket she used to win the title embedded in the face, visible through small slots.
Navratilova is in terrific shape, a testament to years of athletic discipline and a strict diet — vegetarian, mostly, sometimes even raw but occasionally pescatarian (fish, but no meat). It's a far cry from those early, turbulent years that followed her defection from the former Czechoslovakia at age 18 in 1975.
Reams of newsprint were dedicated at the time to chronicling — sometimes with undisguised glee — the stateless young Czech's struggles to adapt to life in the western world. That included zeroing in on her appetite for jewelry and America's favorite junk foods, which led to bouts of public body shaming that simply wouldn't be tolerated in today's cultural climate.
"Those were very different days," Navratilova said. "There was a bit of Slavic-phobia at the time, and a fair amount of anti-Communist feeling in those days."
That wasn't the worst of it, in terms of what Navratilova wanted out of life, which was those gleaming Grand Slam trophies. Like Roger Federer, who won his first Grand Slam on his 16th try, Navratilova had trouble figuring out the most effective use for the strokes in her overflowing tool box. But Federer had plenty of help sorting it out, Navratilova had none.
"I went five years without a coach when I left Czechoslovakia," she said. "Back then, nobody other than Bjorn Borg traveled with a coach, maybe Jimmy Connors with his mother [Gloria]. I was completely on my own after leaving home, but I was like, 'Ok, I can manage.'"
Still, it was challenging for Navratilova to tame the mercurial, aggressive game that was so different from the baseline game rising in popularity at the time. Navratilova, whose game was developed by her father Miroslav Navratil, had swept to the Czech 14-and-under girls' championship — her first taste of tennis glory — with a bold, risk-taker's game featuring her unusual willingness to attack the net.
"It wasn't exactly serve-and-volley," she said. "But it was offensive tennis." So offensive, in fact, that Czech federation officials told Miroslav that his daughter was a great talent who simply needed to learn to play more defensive tennis, to adopt more of a baseline game, to fulfill her potential. "'Thanks, but no thanks,'" Navratilova remembered her father telling the officials. "We'll just do it our way."
Denied her father's coaching after her defection, Navratilova stuck to her guns. Like most of her peers in the early Open era, she had to do a lot of her strategic and tactical thinking on the trot. "There wasn't much strategy or forethought to how you played different people. You learned how to play them by. . . playing them. Then you had a plan for next time."
Navratilova certainly had plenty of experience to draw on for the third major final of her career, but most of it was bad. Chris Evert, her 1978 Wimbledon final opponent (Navratilova had knocked off Tracy Austin and Evonne Goolagong Cawley earlier in the tournament) was as rock-solid and imperturbable as Navratilova was volatile, Evert's life as secure and grounded in family and place as Navratilova's was lonely and dislocated.
The rivalry was already 27 matches old, Evert leading by a lopsided 21-6.
Navratilova provided a glimpse of things to come in this rivalry to end all rivalries, mounting an unexpected but furious fightback to win the enervating final, 2-6, 6-4, 7-5. But her breakthrough was, to use her own word, "bittersweet."
"I felt happy, but I was also very lonely," she said. "I had just won Wimbledon, but neither of my parents were there to see it. When I look at today's young players and compare my youth, I'm kind of happy I had the freedom and self-sufficiency. But I envy how much they can be with their families."
The problem was that the communist government in Czechoslovakia, still angry with Navratilova, wouldn't allow her parents to travel outside the country. Apprised of the situation, the Duchess of Kent, the official patron of Wimbledon, intervened and helped secure a visa that enabled Navratilova's mother Jana to travel to Wimbledon to watch her daughter defend her title in 1979. That too, was a win with a slightly melancholy flavor because Miroslav was obliged to remain at home — insurance that Jana would return and the government would avoid another colossal embarrassment.
"My dad was so instrumental to my success, but in the end he didn't see me play," Navratilova said. Despite that, she mounted a successful defense of her title, and went on to claim a place on the shortlist of tennis greats, winning a mind-blowing 59 Grand Slam titles, 18 in singles. Would she be able to pursue that signature, daring game, and compile a comparable record, had she come along in this decade?
"It would have taken a lot longer to develop my ranking," she said. "It would have been impossible for me to get to No. 1 in the 14s [age bracket] anywhere with my game as well as the girls hit the ball now, because of the equipment."
Navratilova worked out the math: with the girls hitting groundstrokes so much better, her ranking wouldn't be very high. Instead of being No. 1 or 3 or 5 she would be 12 or 15 or 20. As a result, she wouldn't stand out, and she wouldn't get help. "No coaching, no scholarship, no federation support," she said. "That's one reason you see so much less variety in tennis now. It just isn't encouraged at a young age."
This tournament will be over on Sunday evening. But for Navratilova, it never really ends. She'll be back for Wimbledon No.46 next year, back home, no longer lonely.